Top Michael Jackson games for all you MJ fans still out there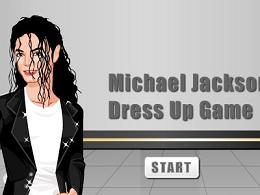 Tribute to Michael Jackson the King of Pop! From head to toe he was all styling. Dress him in any of his classic outfits and save the image forever.
Michael Jackson Pop Music Legend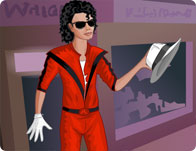 There will never be another like the King of Pop Michael Jackson!
Michael Jackson Hollywood Dress up
Michael Jackson Moonwalk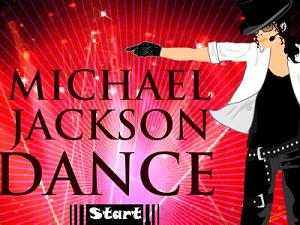 Moonwalk: It is a matter of fact that although Michael is not here but his talent and dance style as the moonwalk will always be alive. In this game, you can have him dance in the 5 cities he is going to take the tour. So pay attention to the arrows, dance and enjoy with him.
The last dance of the king of pop. For all the worlwide fans of Michael Jackson, show him your love by giving flowers, and and then he will give you his last.
Use your mouse to give a flower and get a bonus.
Michael Jackson King of Pop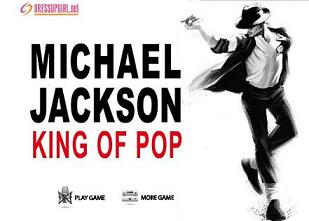 Michael Jackson – King of Pop: Too hard to believe that Michael Jackson died. All fans shocked. In memory of MJ – the king of pop, the legend of music and art, we made this game to show our great honors and ultimate love for him. The Prince of Pop will forever be an icon and a true genius.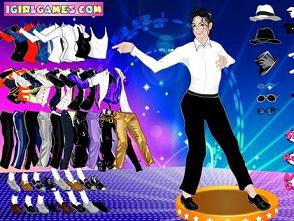 Game Description
Michael Jackson is the greatest pop singer, and he is always the brightest singer living in people's heart.
Now dress him up and let him always be the coolest star on the stage.
Michael Jackson King of Pop Michael Jackson Super Mario Game
If Michael Jackson's Moonwalker and Super Mario Bros. were combined into one game, this is what the mashup would look like — gotta love the special moves.
PLAY MICHAEL JACKSON: THE LAST DANCE NOW
Michael Jackson Tribute
The most exciting Michael Jackson game, out of all O2 Arena concerts games, is the funny mjo2game. Free online game to save Michael Jackson!
This game is brought to you with our love to Michael Jackson games and with the respect of playing his songs to you. Michael Jackson Dance